DON JAZZY Hints On Getting Married Soon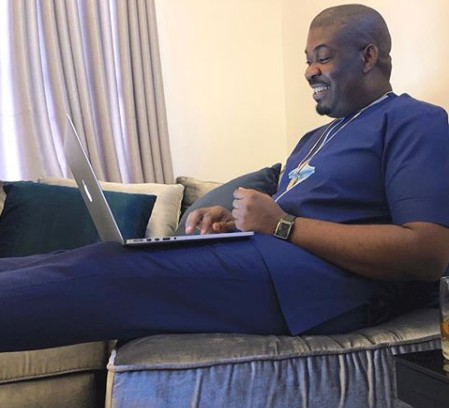 Nigerian music producer, Don Jazzy may have let it slip that his wedding will be sooner than we think. Don Jazzy has been joking about his quest for a wife for quite a while now and he has been insinuating he is still single and searching.
However, he may already have some one in mind as he revealed in a reply to Banky W this morning.
Don Jazzy posted a video of himself dancing at a wedding with caption;
When Banky W responded saying the day he gets married, he won't only break the internet but cause an earthquake, Don Jazzy replied, saying he doesn't want the internet to break but just witness pure happiness.
He ended with 'JOINING YOU SOON BRO DON'T WORRY'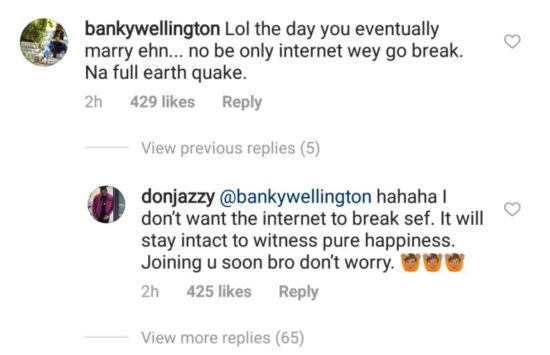 This has sent fans into a frenzy as they believe he may be already secretly engaged.