Wizkid's Babymama Shades Starboy? See What She On Twitter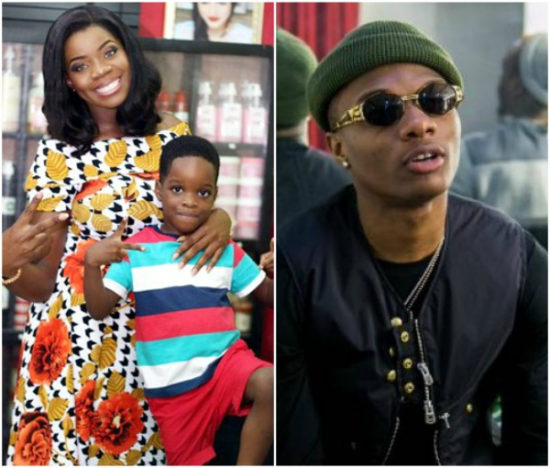 Wizkid's first babymama, Shola Ogudu made a suspicious rant on her social space while she wished his son well over the young lads birthday.
As we well know that Wizkid's first son, Boluwatife turned 7 and his mom, Sola Ogudu who couldn't stop gushing about him, also announced that the launch of his kid's cloth line 'Czar and Czarina'.
However in Shola's tweets she shared shortly after her Instagram post, she reveals she feels the need to call someone out and blast their full REAL history to the public, added that she deserves some accolades for being a mother and also a father to her son.
Here are new tweets from Sola Ogudugu who welcomed Boluwatife in 2011 with Wizkid, when she was just 19;
"Being a Mom and a Dad and Still Manage to Slay all at once on a Legit Income!!! Please I need my accolades served chilled!!!! It's very well deserved!!!
Thank you lord.. I'll never get tired of thanking you God.. Cos I am where and who I am because of you my Miracle Worker!!!

I have alottt to say.. I feel the need to call someone out soo baddd..

Like just blast our full REAL history for the public.

Let the world know the Real Truth not the liesss this person has made the world believe

But God keeps patting me on the back saying I gotchu baby…

It's a been a great day today.. Let's leave it at that and keep it classy as always.

#Everyday4theThief1dayForTheOwner #OnedayBushmeatGoCatchTheHunter

He Who Fights and Runaway Lives to Fight Another day FULLY ARMED!!!

..You've been strong for so long don't let nobody change that

So because of the fear of God In me I'll save this person face.

And Leave this person to Karma to do what it does best…"