VP Yemi Osinbajo Visits Google Headquarters In The US, Received By Google CEO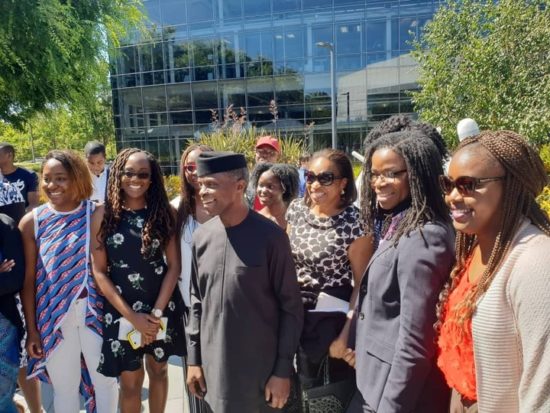 Vice President Yemi Osinbajo was received by Google CEO, Sundar Pichai and other Nigerians yesterday during his visit to company's headquarters at the Silicon Valley in the US.
Osinbajo is in the US to promote tech innovation and entertainment industries in Nigeria. He will later tonight speak at LinkedIn headquarters at an interactive session.
See more photos