So Cute! Linda Ikeji Revitalize Her Model Self in Atlanta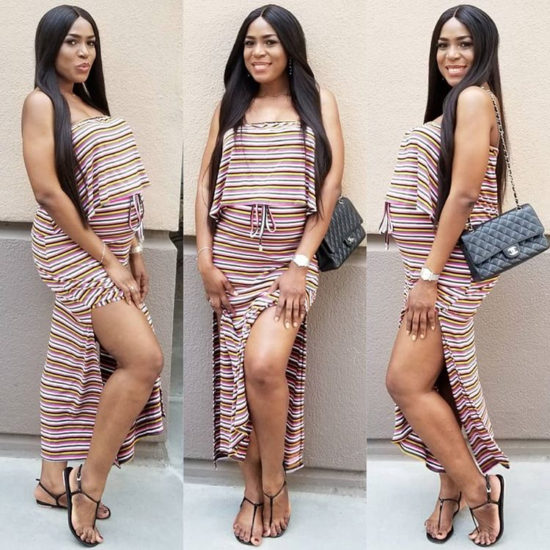 Pregnant Nigerian Blogger, Linda Ikeji revived her modeling character as she stepped out glowing today in Atlanta.
Linda Ikeji shared these new photos of her posing in a lovely outfit which she captioned;
"Y'all know I used to be a top model, right? Started posing and couldn't stop…lol.
"
Pictures below;